Thank you for visiting us at ASCO 2023

Hand-Foot Syndrome
Some targeted and classic cytostatic drugs used to treat various cancers and chronic myeloid leukemia, especially cause skin changes on the hands and feet and are therefore called the hand-foot syndrome (palmar-plantar erythrodysesthesia).
In these areas the skin reddens painfully, it burns, sometimes blisters and cracks appear or often it flakes off. The inflamed hands and feet cause problems when walking (treading) and grasping objects, which often impairs the quality of life and sometimes forces the doctor to reduce the dose or change the therapy.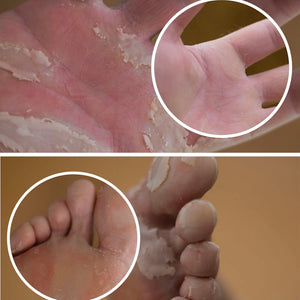 RECONVAL
B6

CREAM

PROTECTING THE SKIN AGAINST
HAND-FOOT SYNDROME AND
POST-RADIOTHERAPY SKIN INFLAMMATION
How does it work?
Restores the hydrolipidic layer of skin and maintains its pH.
Soothes dry, cracked, peeling fingertips and blisters on hands and feet.
Active ingredients: Vitamin B6 and Urea
Acne-like skin rash
When using EGFR and VEGFR inhibitors for the treatment of various forms of cancer, skin side effects may occur that are particularly perceivable in the form of acne, rashes, redness on the palm of one's hands and soles of feet, changes in nails, head and body hair.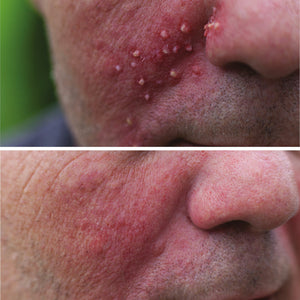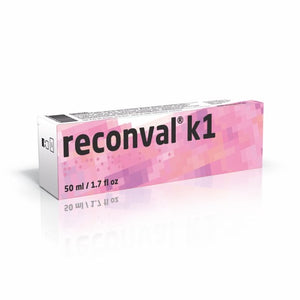 RECONVAL
K1

CREAM

SOOTHE SKIN PROBLEMS CAUSED BY
ANTI-CANCER THERAPIES
(SKIN RASH • ACNE-LIKE RASH)
How does it work?
Improves the water retention of the skin and makes the skin more elastic and healthy.
Strengthens and maintains the physiological barrier and protective function of the skin.
Ensures stronger resistance against potential irritants.
Prophylactic use of Reconval K1 reduces the appearance of acne-like rash without any dose reductions or treatment delays in anti-cancer therapy.
Active ingredients: Vitamin K1 and Urea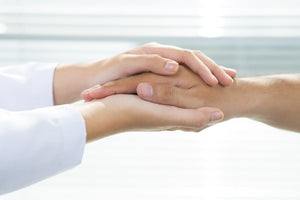 Our company - Pharmadab USA focuses on distribution and sale of innovative supportive skin care products used during medical treatments.
The main products we offer are Reconval B6 and Reconval K1.